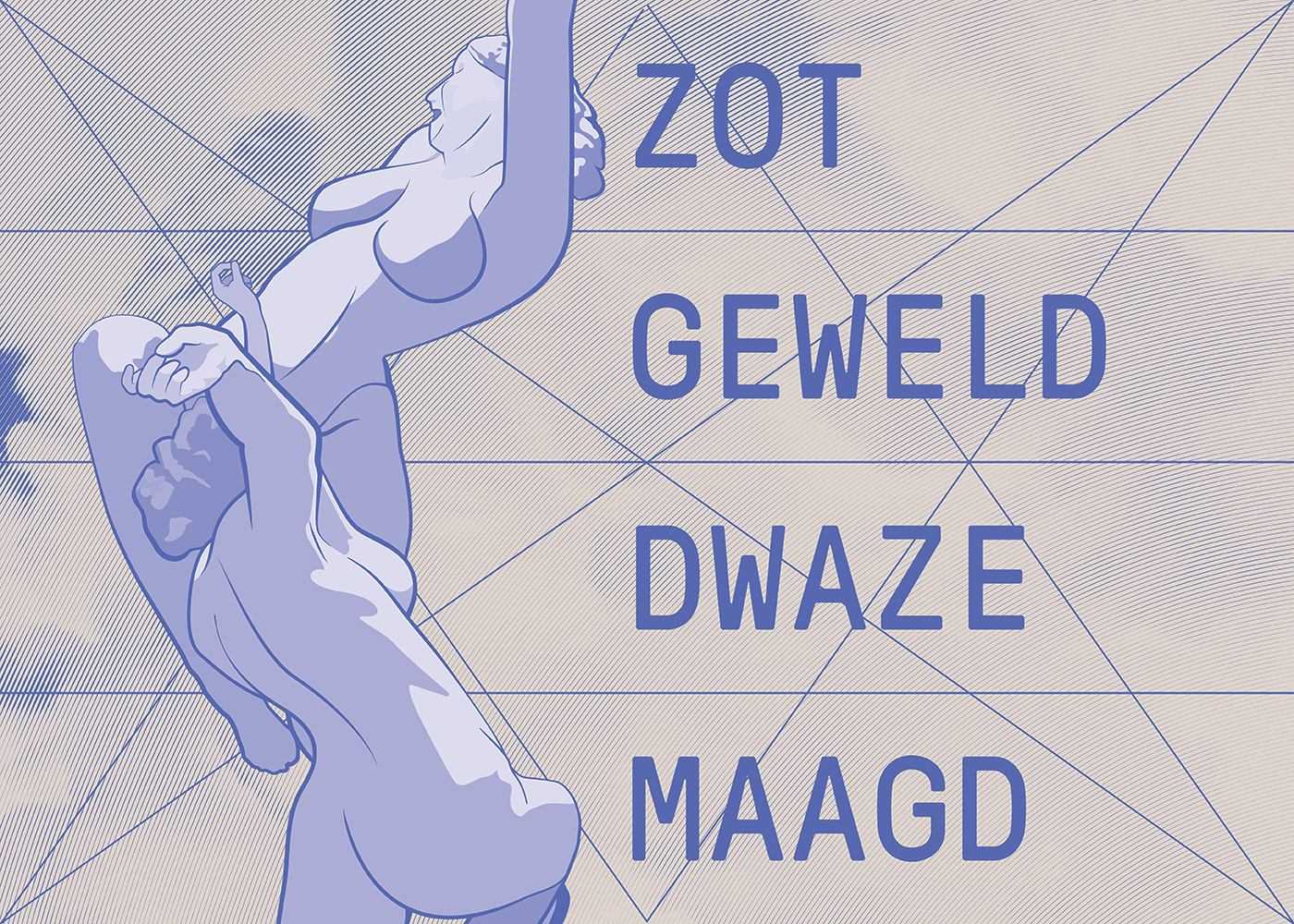 MAD MAIDEN - museum Hof van Busleyden – 26/08- 11/12/2016
On the occasion of the centenary of the death of the artist Rik Wouters in 2016, Museums & Heritage Mechelen and the Royal Museum of Fine Arts Antwerp will join forces again for the exhibition Mad Maiden (in Dutch: Zot Geweld) in Hof van Busleyden Museum (from 26 August 2016 until 11 December 2016). The Mad Maiden, an iconic statue by Rik Wouters, is the focal point of this exhibition and also serves as its starting point. This well-known work by Wouters, whose roots lie in Mechelen, symbolises the connection between the visual arts, movement and dance. The exhibition features work by such artists as Auguste Rodin, Edgar Degas, Marlene Dumas, Berlinde De Bruyckere, Alain Platel as well as Auguste Leveque and Jules Schmalzigaug. In their selection the curators referenced a number of key themes in the statue of Rik Wouters, namely dance, stability, morality and beauty.
Dr Herwig Todts (curator Ensor and the Moderns, Royal Museum of Fine Arts Antwerp), Dr Valérie Herremans (curator Sculpture, Royal Museum of Fine Arts Antwerp), Hans Martens (Director of the Academy of Fine Arts Mechelen) and Dr Staf Vos (researcher, het Firmament) will act as curators within the exhibition committee of Museums & Heritage Mechelen.
The exhibition also extends beyond the museum walls, taking the "madness" to various venues throughout the city. An excellent programme in the fringe of the exhibition, which was developed with partners from various disciplines, shows that the themes captured in the Mad Maiden are still relevant even today.
OPENING HOURS
mon-tue-fri-sat-sun: 10h - 17h
thu: 10h - 22h
wed: closed
PRICES
€ 8
€ 5 groups (min. 10 people), -27y, +65y, teacherscard, visitors with a disability, Gezinsbond
€ 1,5 UiTpas met kansentarief, fonds Vrijetijdsparticipatie
Free kids up to 12y, employees City of Mechelen, Friens of Hof van Busleyden, CC Mechelen or Toy Museum, caretakers, ICOM, ICOMOS, 365-card
GROUP VISITS
Would you like to take a guided tour?
price: € 60/group for the guide + € 5/pp group rate
group: max. 15 people (max. 2 group visits at the same time)
duration: c. 90 min.
bookings: toerisme@mechelen.be - 070 222 800