The Moneychanger and his Wife
The Moneychanger and his Wife
Marinus van Reymerswaele (copy after)
1540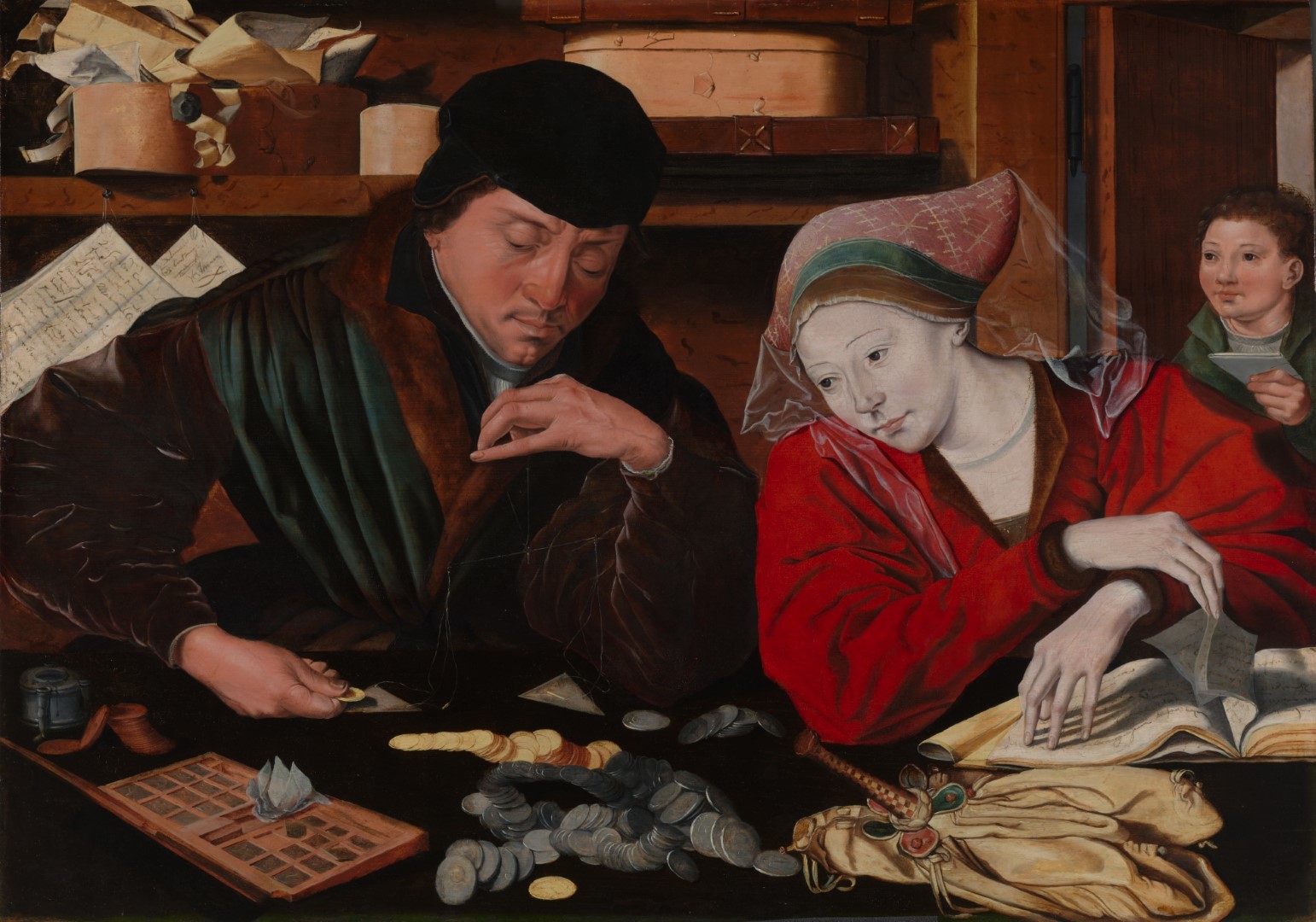 Marinus van Reymerswaele was probably inspired by a work by Quentin Massys, which belongs to the Louvre in Paris, for his painting of the moneychanger and his wife. He deliberately made some changes, however: the additional moneybags refer to greed; in Marinus's painting, the woman's Bible becomes a ledger.
There were two types of moneychangers in the sixteenth-century Low Countries. The city's moneychangers made payments on the city's behalf. Commercial moneychangers exchanged foreign coins for local currency from their benches at the market fairs. They sometimes also acted as a clearing facility, keeping a deposit for financial transactions.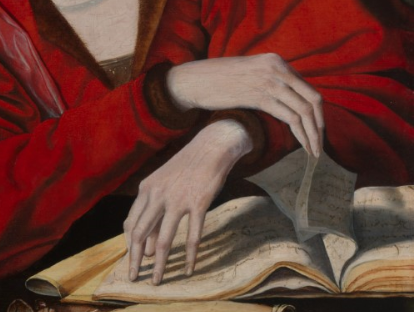 After the decline of Bruges at the end of the 15th century, the moneychangers mainly settled in Antwerp. They became an important source of inspiration for van Reymerswaele, who worked as a painter in the city from 1509. His portrayal of the moneychanger is more of a critical reflection on Antwerp's economic emergence. The tension between God and money (Matthew 6: 24) is palpable. The woman is distracted from her prayers by her husband who is weighing and valuing coins, a task that requires a great deal of concentration.
Different versions of this theme by/after Marinus exist; in the Escorial (loan from the Prado, no. 2102), in the Alte Pinakothek in Munich (no. 138), the Musée d'Arts de Nantes (no. 415) and the Museo Nazionale in Florence (no. 2058); the Gemäldegalerie in Dresden (no. 812); the National Gallery of Denmark in Copenhagen (no. 293).
__
INFORMATION
Title: The Moneychanger and his Wife
Object type: painting
Maker: Marinus van Reymerswaele (copy after)
Date: 1540
Medium: oil on panel
Dimensions: 96 × 128.5 × 10 cm
Origin: on long-term loan from the Royal Museum of Fine Arts Antwerp (inv. 567)
BIBLIOGRAPHY
Larry Silver, 'Massys and Money: The Tax Collectors Rediscovered', Journal of Historians of the Netherlands Art 7(2) (Summer 2015).