Suleiman the Magnificent
anonymous
16th century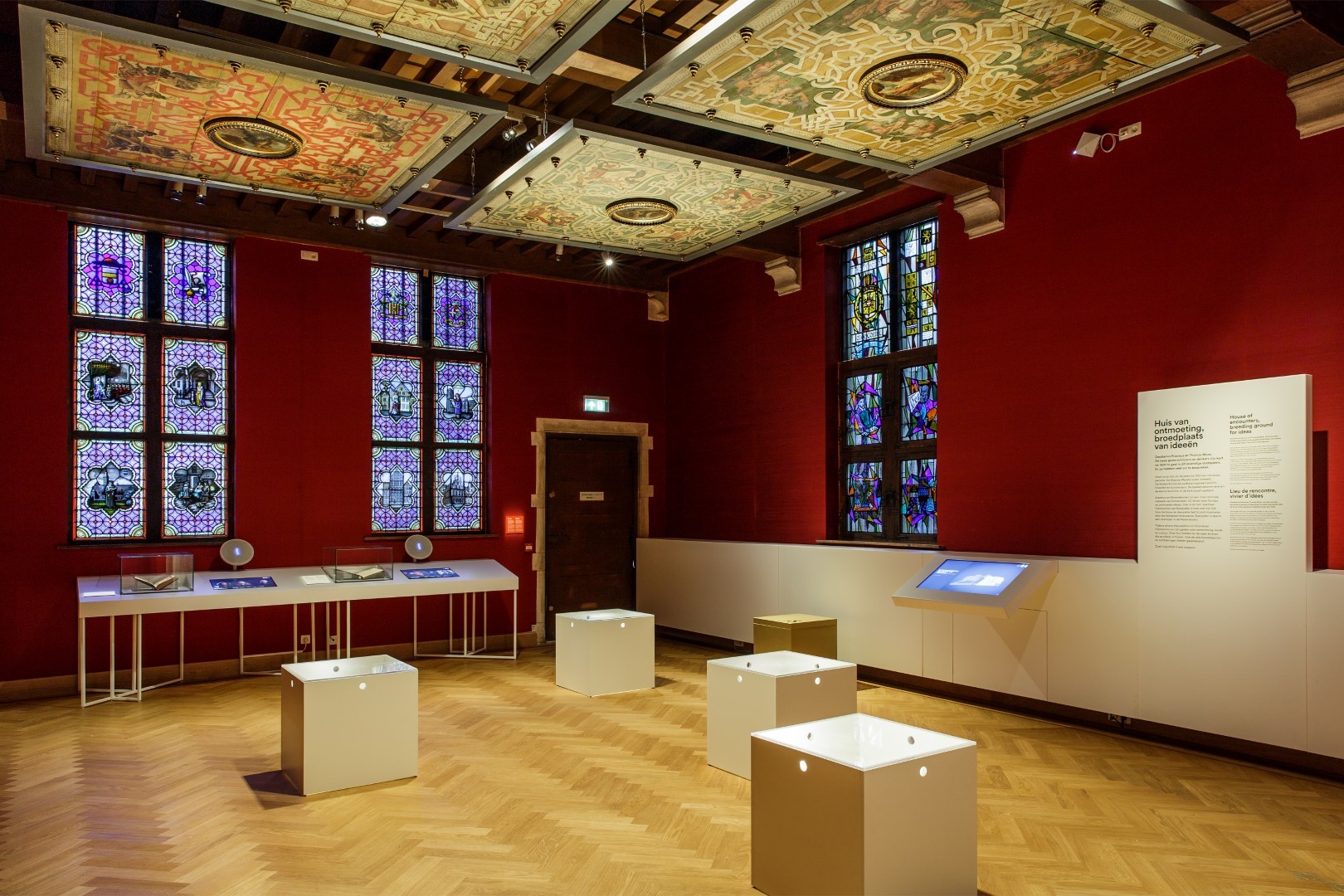 Gaspare Ducci was born on 8 November 1495 in Pescia near Pistoia (Italy). In 1515, he moved to Antwerp as the branch manager of a trading company from Lucca. He was a successful banker and one of Charles V's most important moneylenders. Charles even appointed him as the general tax collector. In 1547, he was ennobled and named an imperial counsellor.
In 1547, Ducci acquired a house on Huidevetterstraat in Antwerp, which he had renovated and transformed into a luxurious city palace. In 1952, Palazzo Ducci was demolished. A number of the interior elements, including a cassette ceiling, were subsequently installed in Sterckshof. In 2018, they were transferred to the collection of Museum Hof van Busleyden.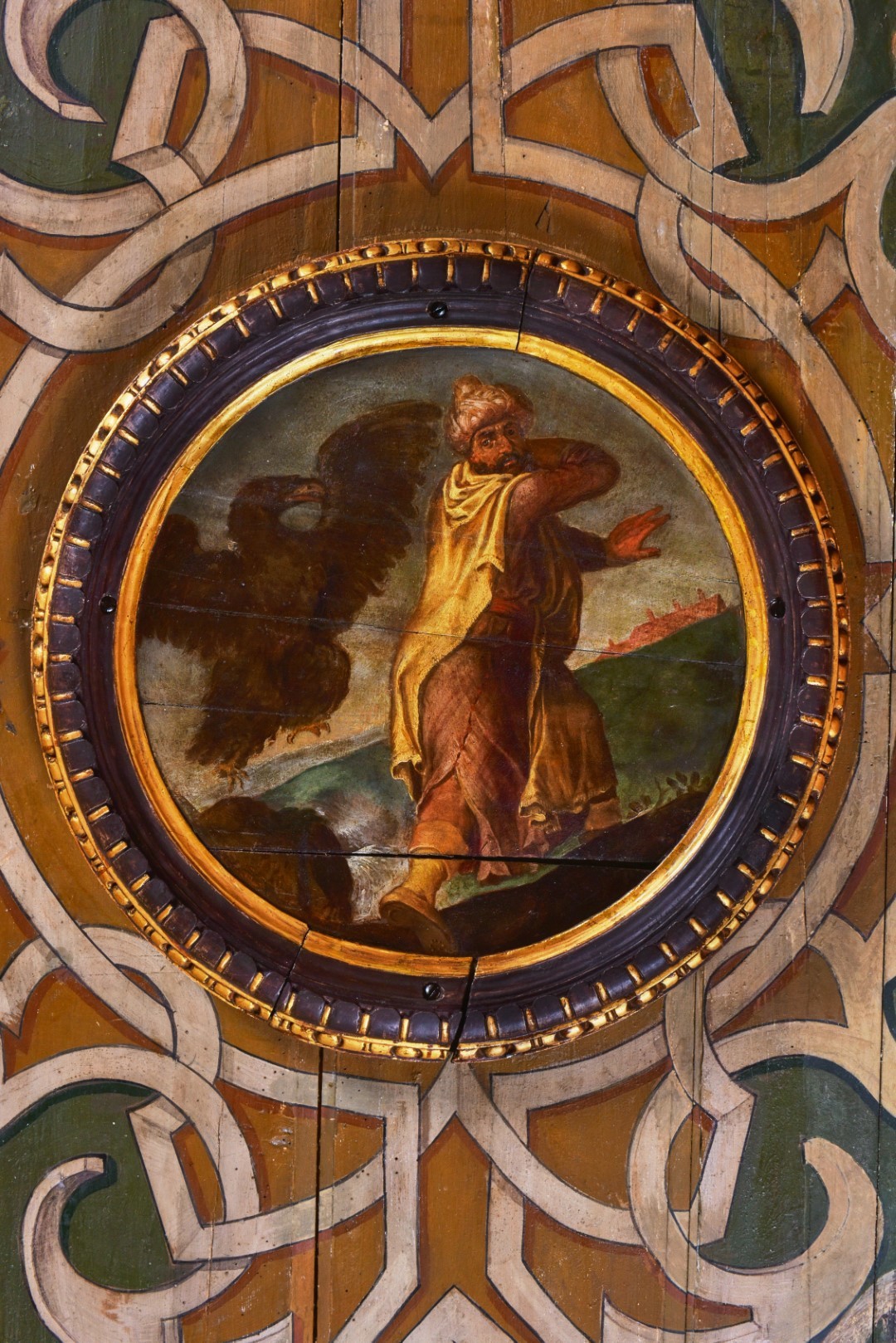 The 11 medallions of the cassette ceiling pay tribute to Emperor Charles V. Many of them refer to the emperor's military successes, such as this representation of the Ottoman sultan Suleyman the Magnificent. The sultan's policy of expansion constituted a major threat to Habsburg power and trade in the Mediterranean. In 1529, Suleyman even laid siege to the Hapsburg capital of Vienna. The yellow colour of his robes evokes marked negative associations with treason and hostilities. As the Holy Roman Emperor, Charles V positioned himself as the sultan's main opponent. The Habsburg eagle drives a fleeing Suleyman into the sea.
__
INFORMATION
Title: Suleiman the Magnificent
Object type: tondo
Maker: anonymous
Date: 16th century
Medium: tempera on poplar
Inventory number: V0556c
Origin: 1952: integrated in Sterckshof; 2018: handed over to Museum Hof van Busleyden by the Province of Antwerp
BIBLIOGRAPHY
Claudia Goldstein, Pieter Bruegel and the Culture of the Early Modern Dinner Party. Aldershot, 2013: 13-36.
Jan Lampo, Gelukkige stad: De gouden jaren van Antwerpen (1485-1585). Amsterdam, 2017: 118-123.
Petra Maclot en Stefaan Grieten, 'Het renaissance-interieur van Palazzo Ducci: flirt van een Italiaanse bankier met Keizer Karel'. In: Stefaan Grieten(red.) Vreemd gebouwd. Westerse en niet-westerse elementen in onze architectuur. Antwerpen, 2002: 61-91.