Portrait of Philibert II, Duke of Savoy
Portrait of Philibert II, Duke of Savoy
Jan Mostaert (copy after)
after 1521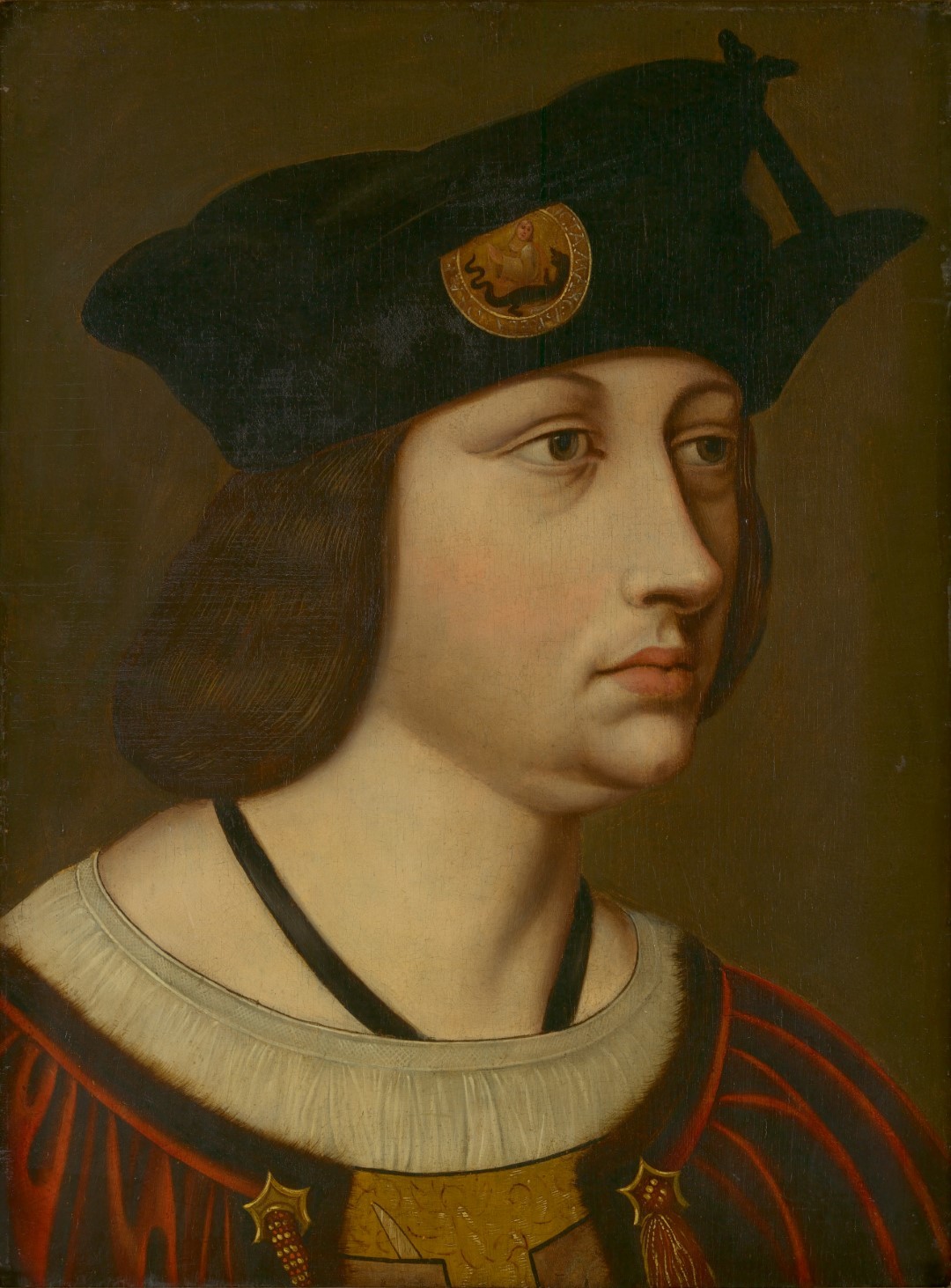 The pin on the hat of the person in this portrait provides the key to understanding the significance of this painting. A woman is flanked by a dragon, with the inscription [S]ANCTA MARGARITA ORA PR[O NOBIS] surrounding them. This is Margaret of Antioch. The pin (most likely a pilgrim's ensign) was probably incorporated in the portrait to curry favour with the recipient, Margaret of Austria. And the stratagem worked because the painter, Jan Mostaert from Haarlem, was paid for it in 1521 on behalf of the archduchess. While Mostaert regularly worked for Margaret of Austria during this period, he was never officially appointed as court painter.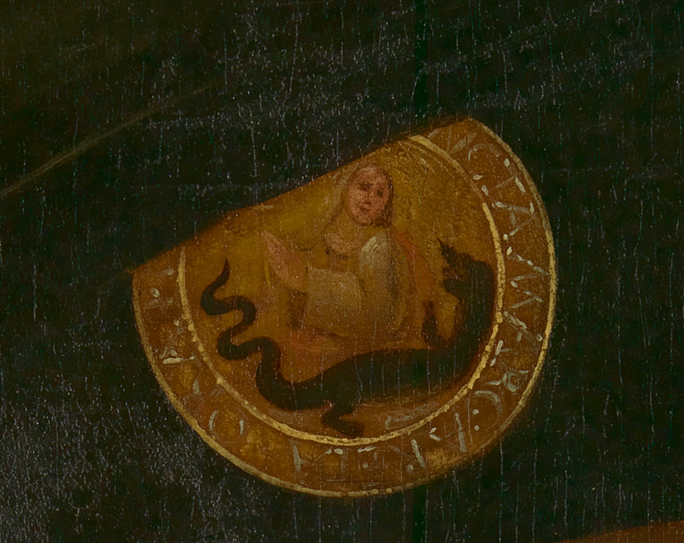 Margaret would have been charmed by this portrait of Philibert II, her third husband, who died in 1504 (almost twenty years before this portrait was painted). Margaret cultivated the memory of her husband – out of grief but also because her widowed status protected her position as an independent woman.
This probably is a (contemporary) copy after a larger version of this portrait, which can be seen in the Museum of Santa Cruz in Toledo and which belongs to the collection of the Prado.
__
INFORMATION
Title: Portrait of Philibert II, Duke of Savoy
Object type: painting
Maker: Jan Mostaert (c. 1475 – 1455/56) (copy after)
Date: top left: after 1521, fake monogram of Lucas I Cranach and year 1515
Medium: oil on panel
Dimensions: 45 x 33 cm
Origin: on long-term loan from the Royal Museum of Fine Arts of Belgium, Brussels (inv. 1378)
BIBLIOGRAPHY
Maryan W. Ainsworth and Keith Christiansen, From van Eyck to Bruegel : early Netherlandish painting in the Metropolitan museum of art. New York, 1998: 401.
Dagmar Eichberger (red.), Dames met klasse. Margareta van York, Margareta van Oostenrijk. Leuven, 2005: 176.