Museum Hof van Busleyden is currently closed for restoration. In spring 2024, the museum will reopen with a renewed permanent exhibition and the exposition Knights of the Golden Fleece. Stay up to date on the museum programme.
Mechelen Choirbook
Petrus Alamire (workshop)
c. 1515-1516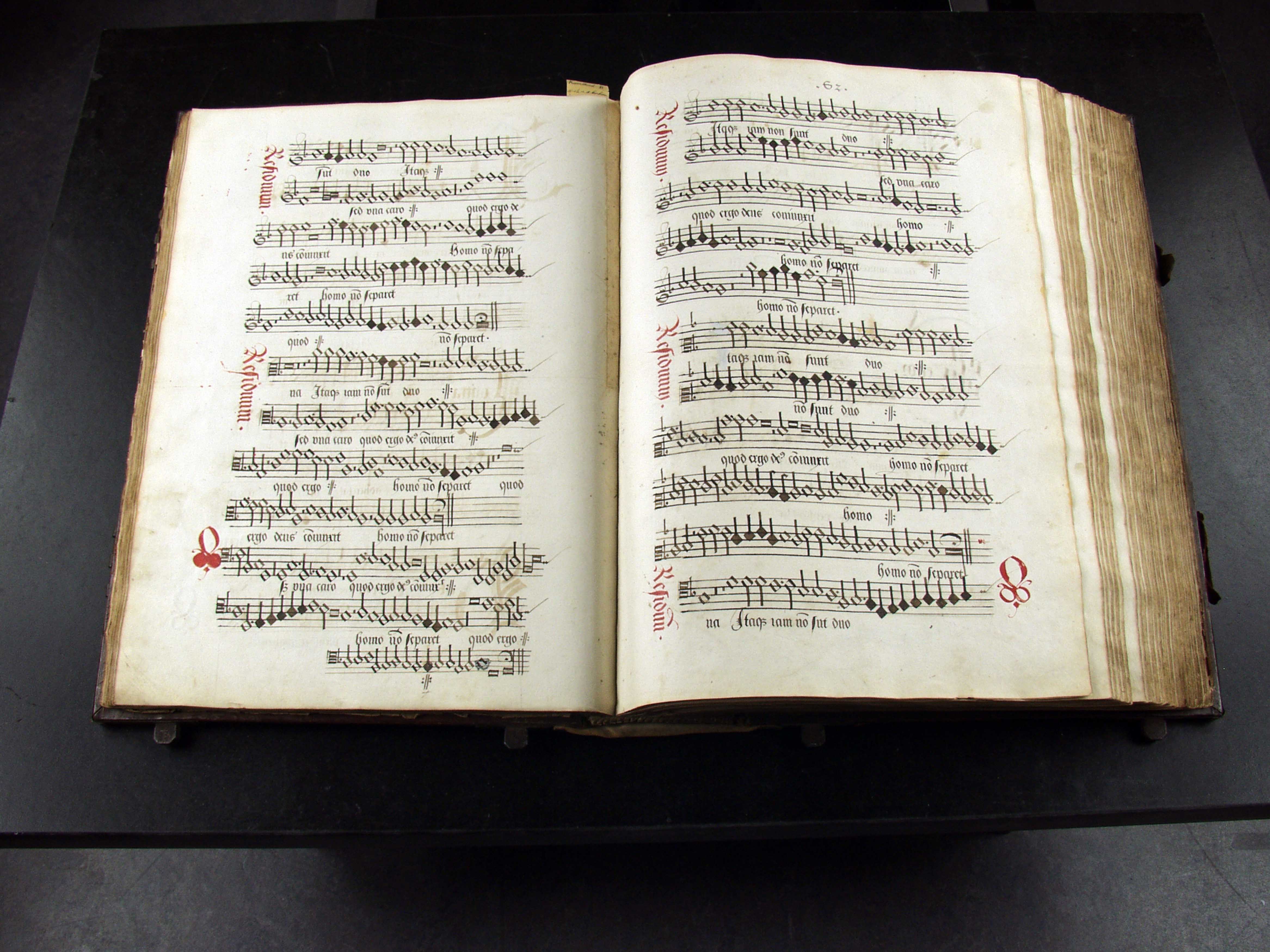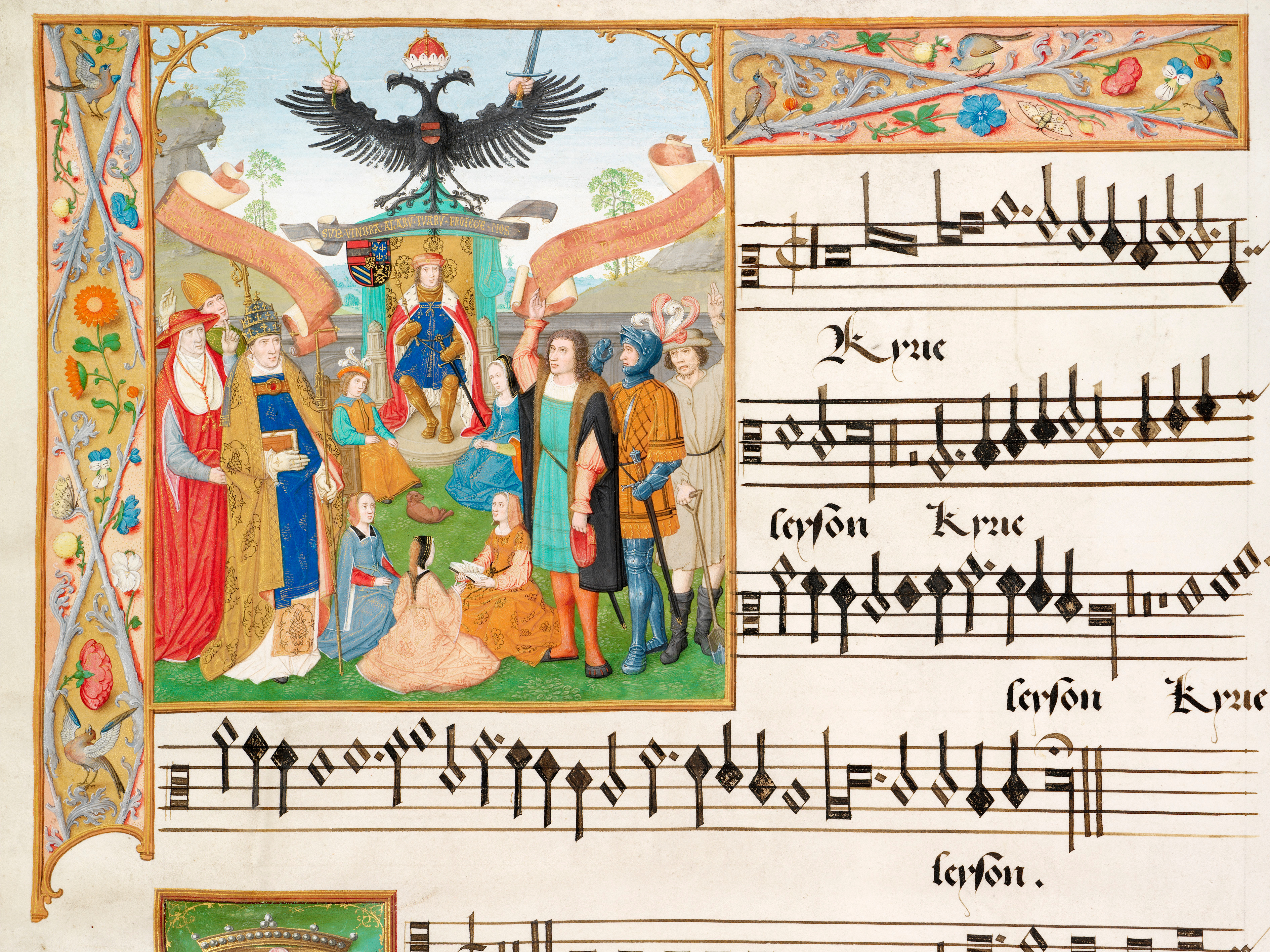 The Mechelen Choirbook is one of the most beautiful and best-preserved 16th century music manuscripts. It was probably produced between 1508 and 1519 in the Mechelen workshop of Petrus Alamire (c. 1470-1536). Alamire was a copyist, a singer, a musician, a composer and an entrepreneur. The manuscript was commissioned by the Burgundian-Habsburg court, as is evidenced from the opening miniature. This probably represents the young Charles V (some researchers have postulated that this is actually Maximilian of Austria) on a throne to which the Burgundian-Habsburg coat of arms is appended, flanked by his brother and sisters.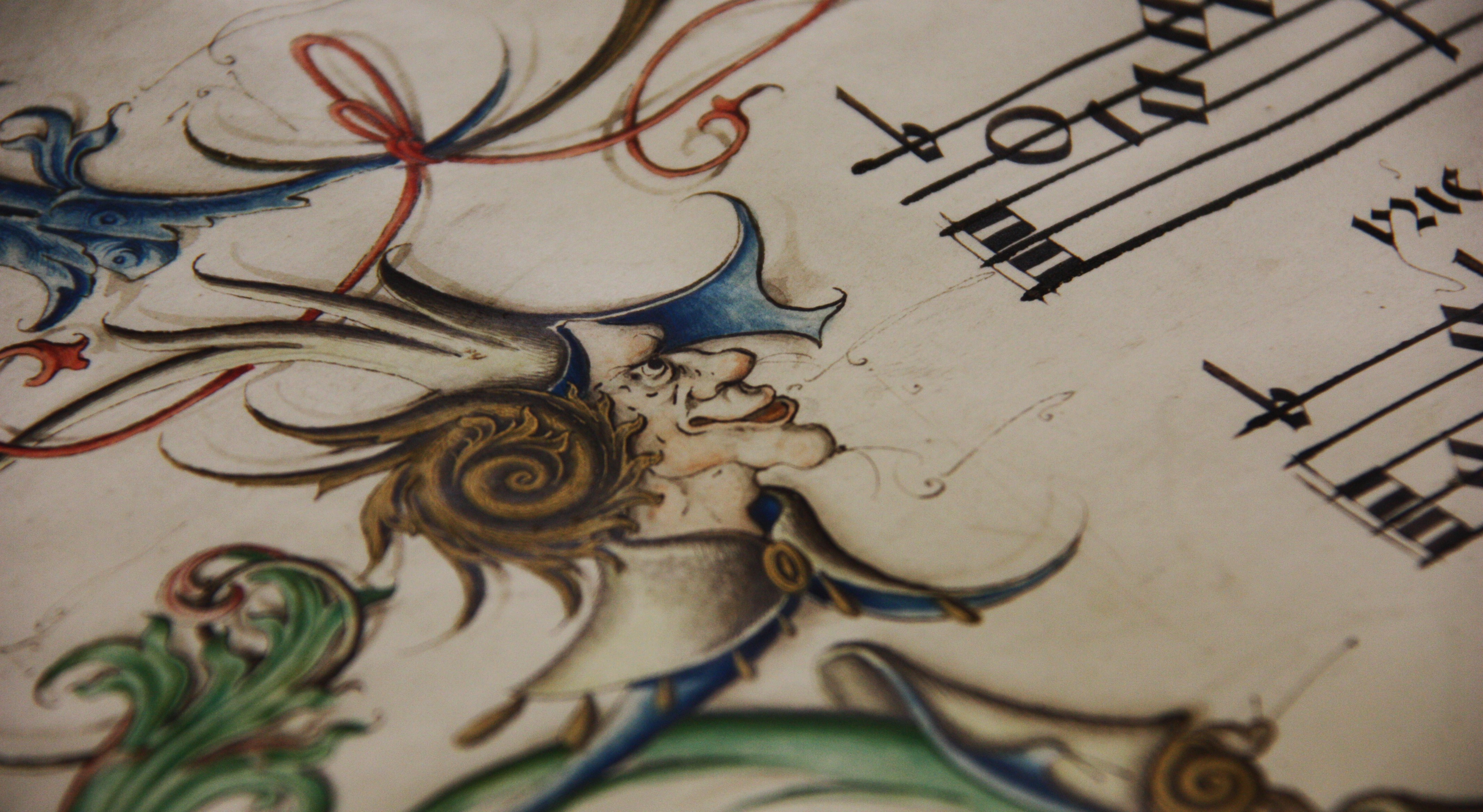 The Choirbook includes seven masses for the Latin rite, set to music. The first one was composed by Matthaeus Pipelare (c. 1450-ca. 1515), the remaining six are by Pierre de la Rue (c. 1452 – 1518), Margaret of Austria's favourite composer. In all likelihood, several of the miniatures were produced in the Ghent workshop of Gerard Horenbout.
The Mechelen Choirbook is probably the only item from Margaret of Austria's art collection to have remained in Mechelen. Its presence in Mechelen is documented since 1860 in the municipal archives. It was listed as a Flemish Top Item recognized by decree in 2007.
__
INFORMATION
Title: Mechelen Choirbook
Object type: choirbook
Maker: Petrus Alamire (workshop)
Date: c. 1515-1516
Medium: parchment
Dimensions: 66 x 44.5 cm
Origin: on long-term loan from the Mechelen City Archives
BIBLIOGRAPHY
Ignace Bossuyt, De Vlaamse Polyfonie. Leuven, 1994.
Herbert Kellman (ed.), The Treasury of Petrus Alamire. Music and Art in Flemish Court Manuscripts 1500-1535. Gent/Amsterdam, 1999.
Adrianus Koldeweij, 'Triomf van de Brabantse kunstenaars'. In: Raymond Van Uytven e.a. (red.), Geschiedenis van Brabant: van hertogdom tot heden. Zwolle, 2004: 268-279.