William Ludwig Lutgens: The bigger the short, the sweeter the bottom
As of March 2022, the Museum Hof van Busleyden will be undergoing restoration. The permanent exhibition will therefore not be accessible for some time. More information .
De Garage - 18.03.2022– 29.05.2022
Interest in the work of William Ludwig Lutgens (°1991, Turnhout) has grown rapidly in recent times. The Bigger the Short, the Sweeter the Bottom is the most multifaceted exhibition of his works to date. Considerations of freedom and repression take centre-stage in this colourful, at times satirical exhibition.
Life-sized dummies dressed as upper-middle-class administrators create a human wall. They are held in place by pillories or demonstrate peacefully on a slogan-spewing pick-up truck. The dummies occupy the space at times in protest, at times in shame.
Alongside a series of new paintings, the Clinking Clanking Clunking exhibition is a real eye-catcher. This playful but absurd version of musical chairs was recently purchased for the SMAK collection by the Government of Flanders.
Lutgens' body of work consists of paintings, drawings, sculptures, installations and publications, all of which poke fun and encourage disruption. His work is fuelled by a constant stream of information, in which he melds fact with fiction and newsflashes rife with uncensored thoughts, dreams and fantasies. With them he exposes the grotesque, obscene and perverse aspects of his culture and society and stares them right in the face.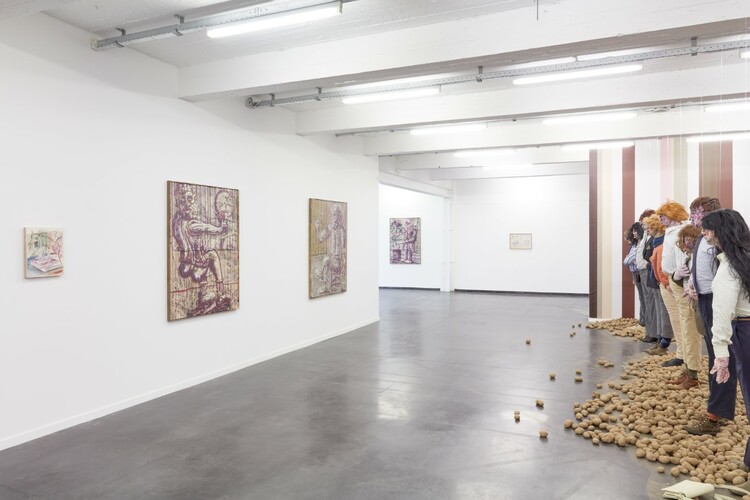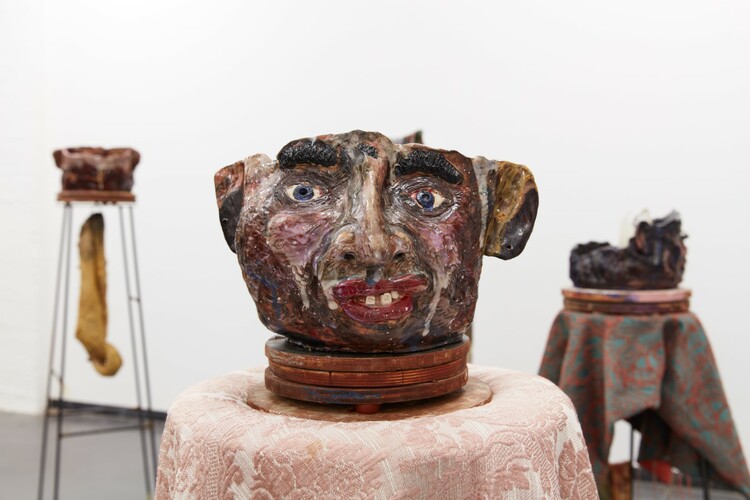 About the artist
William Ludwig Lutgens gained two arts master's from Sint-Lucas Antwerp and finished his post-graduate studies at the HISK in Ghent in 2017. The course, which has launched graduates into the international art world since 1997, is soon to be discontinued. Lutgens followed his artistic career with art residences in Barcelona, Congo and Seoul, the latter being his main source of inspiration for this exhibition. He has had two solo exhibitions at PLUS-ONE Gallery and scooped several arts prizes, including the Gaver Prize for painting and the Eeckman Art Prize.

Book your ticket