Charles the Bold's camp during the Siege of Neuss in 1475
Charles the Bold's camp during the Siege of Neuss in 1475
Adriaen Van den Houte
1562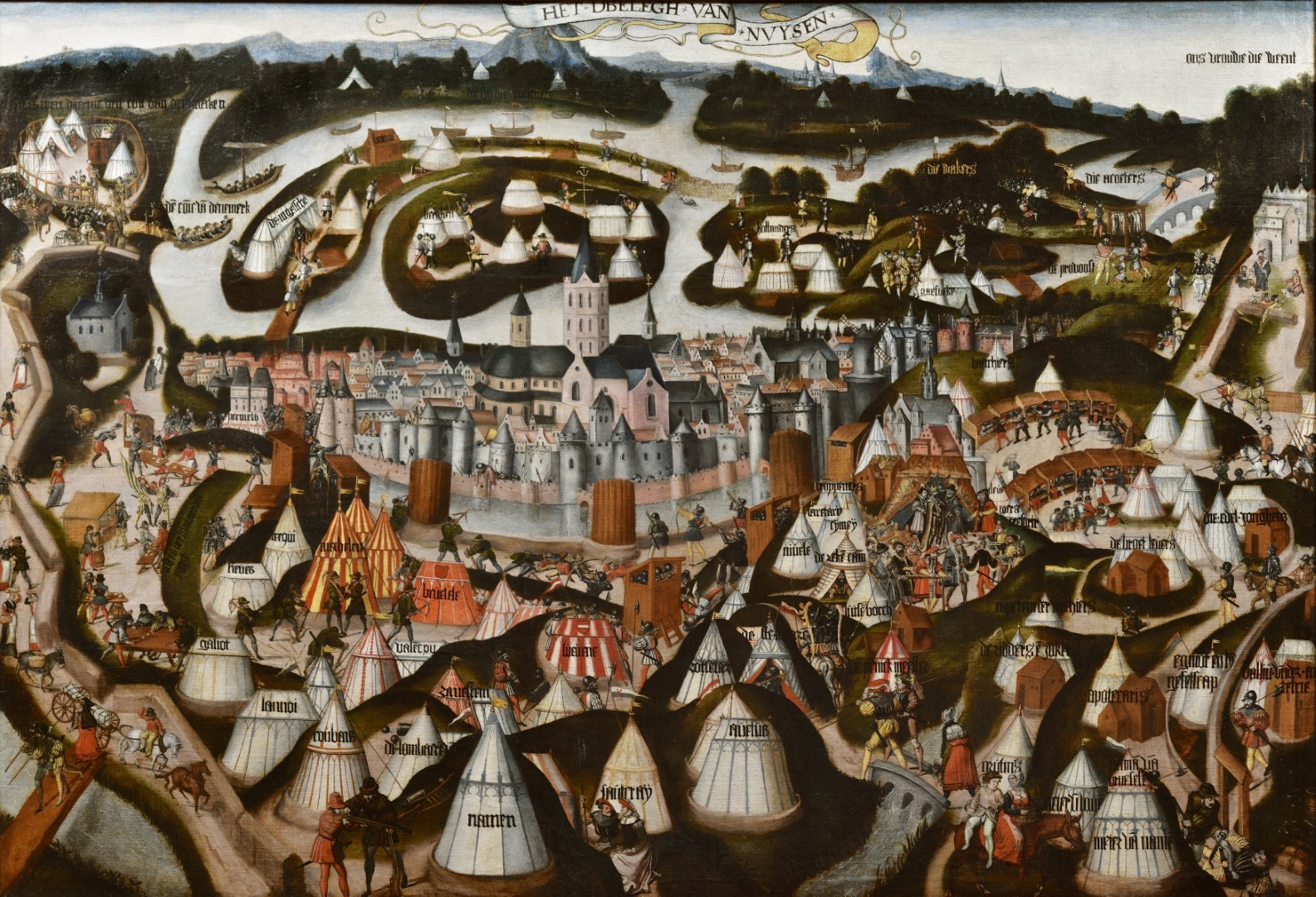 From July 1474 until May 1475, Charles the Bold, the Duke of Burgundy, led a siege against the German city of Neuss. In so doing, he allied himself to the cause of Ruprecht of the Palatinate, the newly-elected Archbishop of Cologne. Ruprecht was immensely unpopular in Neuss and the city revolted against him. If Charles could subdue the rebels, he would become the overlord.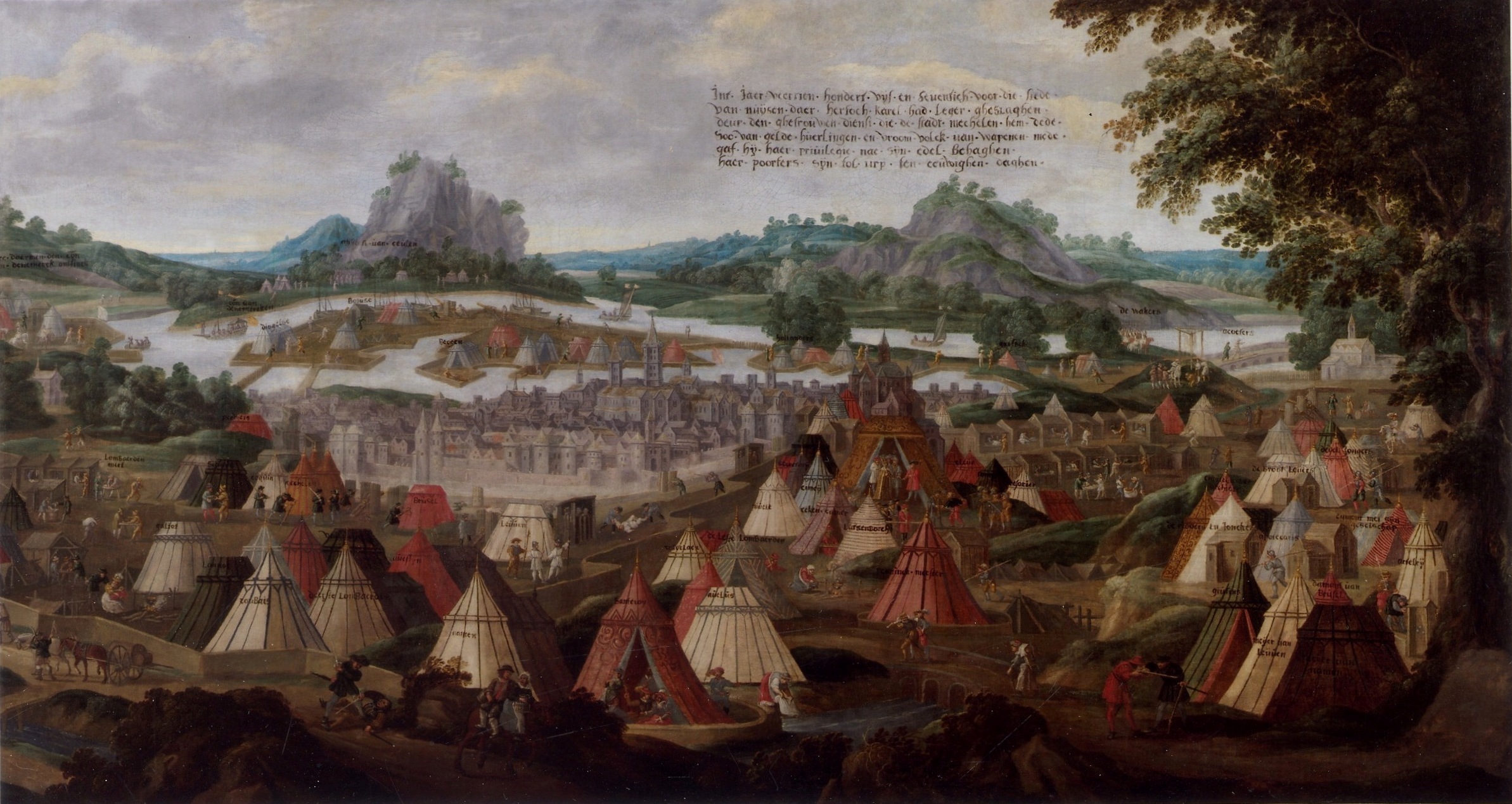 The siege of Neuss failed and Charles's army suffered serious losses. Neuss never became a Burgundian fief. Nevertheless, almost 100 years later, the Mechelen painter Adriaen Van den Houte produced this painting of the siege for the town council of Mechelen. The commission served to highlight the heroic role that the archers and footmen from Mechelen played in Neuss. In the centre of the painting, Van den Houte shows how an archer from Mechelen eliminates an enemy on the city walls, while the archers from Leuven and Brussels are often depicted as fallen.
The painting exudes a certain nostalgia for the Burgundian heyday of Mechelen. In 1562, the city was not as prosperous anymore. A year earlier, it had lost its staple rights on the River Dijle, following the opening of the Brussels-Willebroek Canal. The city was also licking its wounds after the destructive explosion of Zandpoort in 1546.
Museum Hof van Busleyden has a second, later representation of the siege of Neuss in its collection (inv. no. S0609). The Royal Museums of Fine Arts of Belgium in Brussels has yet another version (inv. no. 1212).
__
INFORMATION
Title: Charles the Bold's camp during the Siege of Neuss in 1475
Object type: painting
Maker: Adriaen Van den Houte
Date: 1546
Medium: oil on canvas
Dimensions: 186 x 263 cm
Inventory number: S0608
BIBLIOGRAPHY
Bram Caers, ''In fide constans'? Politiek van herinnering in het Mechelse stadsbestuur', De Zeventiende Eeuw 29 (2013): 228-246.
Pieter Decuyper, De Bourgondische artillerie onder Karel de Stoute (1465-1477). Unpublished Master's thesis, Ghent University, Faculty of Arts and Philosophy, 2007.