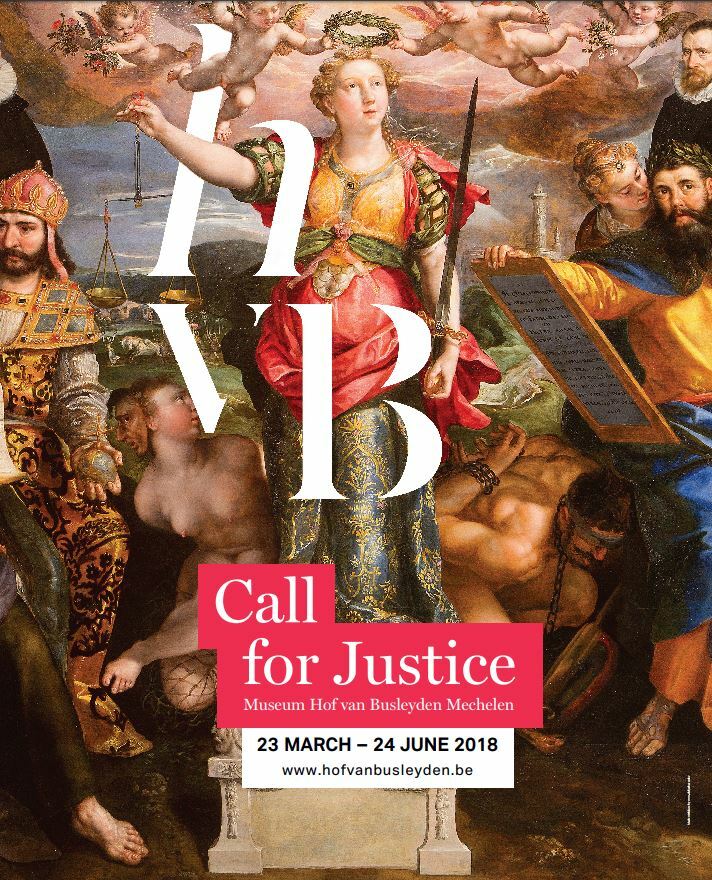 In collaboration with the city festival OP.RECHT.MECHELEN Museum Hof van Busleyden will host the exhibition Call for Justice. Art and Law in the Burgundian Netherlands. This will be the opening exhibition of the newly restored museum as well as the finale of the city festival.
Call for Justice highlights the fascinating interplay between art, the practice of law and the idea of justice in the geographical region under the jurisdiction of the Great Council of Mechelen during its mid-fifteenth to mid-seventeenth- century heyday.
During this period a large number of principalities in the Low Countries were united for the first time under the dukes of Burgundy, making them part of an empire under the absolutist control of Charles V. The region was subsequently torn apart by the Reformation and the revolt against Spain and developed into two distinct political entities.
The exhibition is structured around three themes: 'justice', 'the judiciary' and 'injustice'.
Call for Justice sets out to compare Netherlandish artworks on law and justice with one another and to place them within the juridical, historical and cultural background against which they originated. It will show how they interacted with this context but also how they powerfully visualized one of the most fundamental and universal human aspirations: the longing for justice, and its complex confrontation with reality.
Call for Justice will show masterpieces by Quinten Metsys, Maarten van Heemskerck, Pieter Bruegel the Elder, Maerten de Vos, Peter Paul Rubens, Antoon van Dyck and Philippe de Champaigne, amongst many others. These works will travel to Mechelen from musea such as the Prado and the Patrimonio Nacional in Madrid, the Gemäldegalerie in Berlijn, the Ashmolean museum in Oxford and from national and international private collections.
ORGANISATION
CURATORS
Samuel Mareel
Ellen Goetstouwers
Elsje Janssen
Manfred Sellink
WHEN
23 March 2018 - 24 June 2018
LOCATION
Museum Hof van Busleyden - Sint-Janstraat 2a, Mechelen
GROUP VISITS